The Not-for-Profit industry consists of a diverse group of tax-exempt organizations, such as:
Local governments, municipalities and civic organizations
Health and welfare agencies
Schools and other educational institutions
Arts, cultural and religious organizations
Trade and professional associations
Foundations, etc.
Focus on Your Mission Rather Than Your Financials
The reporting requirements of not-for-profits are very different from corporate clients. For more than 35 years, Rivero, Gordimer & Company, P.A. (RGCO) has been a not-for-profit industry leader who:
Services more than 50 local and national non-profits annually
Ensures compliance with Government Auditing Standards (Yellow Book) and the Uniform
Guidance
Develops our team's technical skills with continuing professional education and certifications
Deepens community involvement with our annual NFP Appreciation Day
Look to Rivero Gordimer & Company for peace-of-mind that lets you focus on your organization's mission rather than worrying about your financials.
Exclusive Tampa Bay Member of Nonprofit CPAs, a nationwide affiliation of independently-owned accounting firms committed to delivering exceptional financial and consulting services to nonprofit organizations. Only one member in each metropolitan area firm is admitted to Nonprofit CPAs. We are proud to be recognized for our leading accounting and business development practices and superior service in the Tampa Bay Region.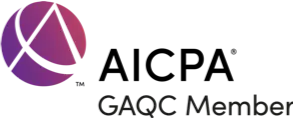 Partner with Rivero, Gordimer & Company, CPAs and advisors, who understand the not-for-profit industry and specialize in servicing your individual needs:
If you would like more information about how Rivero, Gordimer & Company services our clients in the not-for-profit industry, please contact a member of our NFP Committee: