The Not-for-Profit industry consists of a diverse group of tax-exempt organizations, such as:
Local governments, municipalities and civic organizations
Health and welfare agencies
Schools and other educational institutions
Arts, cultural and religious organizations
Trade and professional associations
Foundations, etc.
Focus on Your Mission Rather Than Your Financials
The needs of not-for-profit organizations are very unique. For more than 35 years, we have been an industry leader serving more than 50 local and national not-for-profits annually, including local governments, municipalities, and civic organizations; health and welfare agencies; schools and educational institutions; arts, cultural, and religious organizations; trade and professional associations; and private foundations.
Our team has the expertise, including ensuring compliance with Government Auditing Standards (Yellow Book) and the Uniform Guidance, to give you peace of mind and let you focus on your mission, rather than your financials.
Exclusive Tampa Bay Member of Nonprofit CPAs, a nationwide affiliation of independently-owned accounting firms committed to delivering exceptional financial and consulting services to nonprofit organizations. Only one member in each metropolitan area firm is admitted to Nonprofit CPAs. We are proud to be recognized for our leading accounting and business development practices and superior service in the Tampa Bay Region.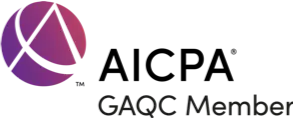 What Makes Us Different
Serving the not-for-profit industry since 1983
Commitment to not-for-profit practice
Extensive industry knowledge
Staff continuity
Memberships providing extensive resources
Highest rating on AICPA peer reviews
Cost-effective fee structure
500+ Years of combined public accounting experience
Partner with Rivero, Gordimer & Company, CPAs and advisors, who understand the not-for-profit industry and specialize in servicing your individual needs:
Whether you need audit, tax, accounting, bookkeeping, or strategic and consulting support, we can help. Please contact a member of our Not-For-Profit Committee for more details